Global Education and Training Initiative (GETI)
SPARC Grants | Priorities and Goals | Grant Types, Timelines, and Eligibility | Mentorship and Support | Selection Advisory Group | Application  | Awardees
---
The Partnership
Pfizer and the Union for International Cancer Control (UICC) have joined forces to offer the Seeding Progress and Resources for the Cancer Community (SPARC) Grants, an initiative aimed at empowering advocacy groups, hospital networks, support groups and other organisations worldwide as they initiate projects to close the gap in information, support, awareness, and policy between metastatic breast cancer and early breast cancer, as well as help reduce the number of women diagnosed at the metastatic stage of breast cancer. 
In the next 10 years, the world will be home to an additional 4.3 million survivors of advanced breast cancer, and there is a corresponding tremendous need for both global and local responses. Twenty competitively selected organisations were granted funding to implement novel and sustainable projects.
Why Advanced Breast Cancer?
In 2015, breast cancer constitutes 25% of all cancer cases diagnosed around the world. Over the next decade, nearly 20 million women will learn that they have breast cancer, and approximately one-third of these women will develop advanced disease (stages III and IV). While global funding for early stage disease has received essential and substantial attention, much fewer resources have been dedicated to advanced breast cancer patients. It is an incurable disease, requiring a robust and individualized response from a given health system, as well as long-term social and psychological resources as patients face complicated decisions, and often face discrimination and a sense of isolation. 
Spotlight on current projects
-videos-
Federación de Mujeres con Cáncer de Mama (FECMA)
cim*ab fundaciÓn
Instituto para la Evaluación de la Calidad y Atención en Salud - IECAS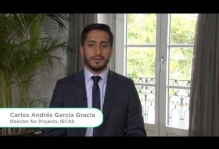 Israel Cancer Association
Mama Help
Palliative Care Australia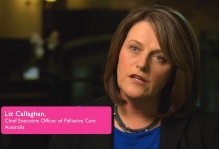 Project Medishare For Haiti
UWOCASO
w4o hellas
-portraits-
Meet Grace Tillyard from Project Medishare for Haiti.
Meet Ebru Tontas from Kanserle Dans Dernegi (Turkey).
Meet Runcie C.W. Chidebe from the Health & Psychological Trust Centre (Nigeria).
Meet Bertha Aguilar from the Cim*ab Foundation (Mexico).
Meet Albert Ndayisaba from Inshuti Mu Buzima (Rwanda).
Meet Evgenyia Aleksandrova from APOZ (Bulgaria).
Meet Luciana Holtz from Instituto Oncoguia (Brazil).
Meet Gertrude Nakigudde from UWOCASO (Uganda).
Meet Joan Prades from FECMA (Spain).
Meet Ana Lucia Gomez from FEMAMA (Brazil).