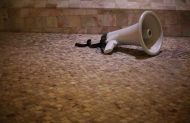 WHO has released a new discussion paper on the "Development of a limited set of NCD action plan indicators". The discussion paper is available online here, and is open for consultation until 22nd October.
 
This paper and consultation process is in follow up to the 2013 WHA NCD Resolution (WHA66.10), when Member States agreed to develop a limited set of action plan indicators to assess progress made in the implementation of the WHO Global NCD Action Plan 2013-2020. It was agreed that these indicators should be applicable across the six objectives in the Global NCD Action Plan and across the three levels of stakeholders responsible for delivering the Plan (WHO Secretariat, Member States, and International Partners). It was also agreed that they should be complementary and consistent with the 25 indicators contained in the Global Monitoring Framework for NCDs.  
 
This discussion paper now provides the basis for a WHO-led consultation process. The timeline for this consultation is as follows:
12 Aug - 22 Oct 2013: WHO online consultation, open to Member States, UN organisations, relevant NGOs and selected private sector entities. Email submissions and comments to ncdmonitoring@who.int.
23-24 Oct 2013 (TBC): WHO Consultation Meeting with Member States in Geneva to complete the work on action plan indicators. NGOs may be able to attend this meeting as observers.
20-25 Jan 2014: The 134th session of the WHO Executive Board will consider a report of the Consultation.
19-24 May 2014: The 67th World Health Assembly will consider a report of the Consultation, along with the recommendations of the EB134.
The NCD Alliance will be engaging in this important consultation, and they are encouraging their network (which includes UICC's network) to do the same. Key messages, recommendations and a template submission on this WHO discussion paper will be shared shortly.
For more information on the NCD Alliance's Global NCD Framework Campaign, please visit the NCD Alliance website here.