Advocacy Agenda
Cancer and the Non-communicable Disease Agenda
In 2011 the cancer and NCD community made history with the adoption of the UN Political Declaration on the Prevention and Control of NCDs, which recognised NCDs as a global health and development priority and committed governments to take urgent action to address this growing crisis. Building on the momentum created by the Political Declaration and subsequent resolutions by the World Health Assembly, a new global framework for NCDs has emerged: 
The GMF and GAP include cancer-specific targets, actions and indicators in the areas of cancer planning and surveillance; vaccination for HPV and HBV against cervical and liver cancers; early detection and screening for breast, cervical, oral and colorectal cancers linked to timely treatment; access to essential medicines and technologies and; palliative care policies.
Despite these global commitments, we know that help is urgently needed to achieve sustainable services with equitable access for timely cancer diagnosis and early and potentially curative treatment.  This need was eloquently articulated in May 2015 at a side event co-hosted by UICC with Jordan, Malaysia, Spain, Zambia and Honduras at the 69th World Health Assembly.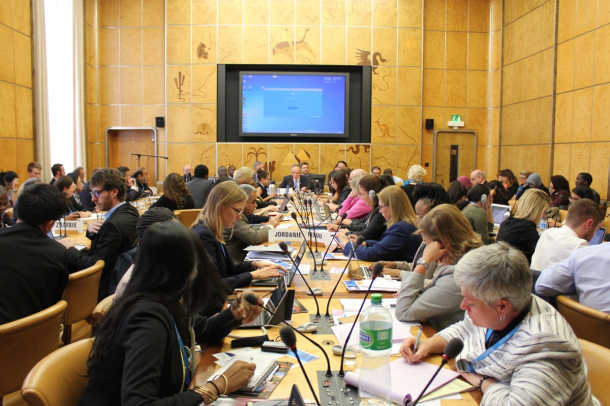 We believe that it is critical to respond to this need by uniting as a cancer community to call for a comprehensive and robust World Health Assembly cancer resolution in 2017.
The resolution would articulate a clear framework for a health systems response for cancer, establishing the core disciplines and services for a holistic, impactful and scalable response, adapted to the local burden and aligned with national capacities.
It would bring together existing commitments from recent years that are highly relevant for cancer and NCDs more broadly, including palliative care, access to surgery and anaesthesia, essential medicines, patient-centred primary care and the life course and aging agenda. Click here to learn more about our campaign for an updated cancer resolution.